Population for US settlements
Population statistics and maps (population, density and changes) for approximately 20 000 settlements in the US. For cities Most populated cities are...
For settlements we don't have boundary info (only for top 200 most popular cities), but we have official [2] area and location information. Size of the circle is proportional with area of the city; color depend of the population.
---
Population Maps
Estimated population for 2014[1]. Location and area data by census.gov [2]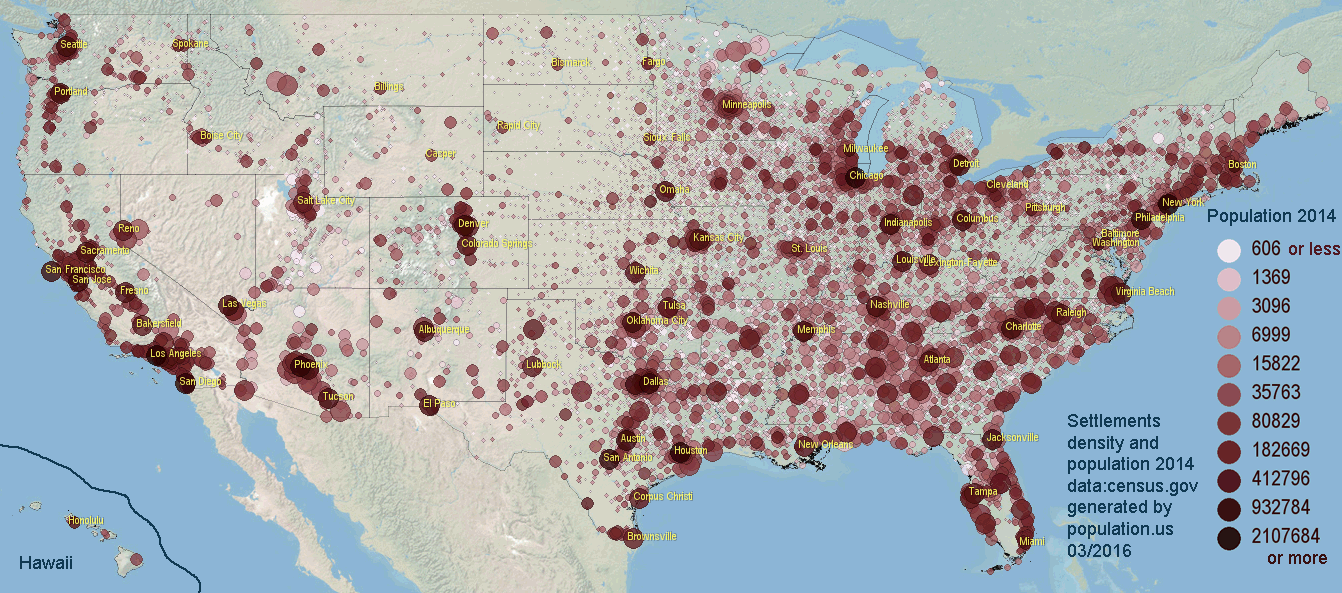 Search
Ads
Do you like population.us?
State population, density and changes
Population density is in [p/mi²], changes are for period 2010-2015 in %/year. Click on state name to get more details, historical population and position on map.
What is the first letter of the settlement?
A B C D E F G H I J K L M N O P Q R S T U V W X Y Z
Or you can search settlement by state..
---
Sources, notices
[1] Cities and Towns (Incorporated Places and Minor Civil Divisions) 2014, archived from the original, retrieved 02/23/2016
[2] Area, latitude longitude data, retrieved 02/23/2016